Why Healing Touch SD?
Mobile Massage Therapy - We are individuals; our bodies, our experiences and our "kneads" are unique. Whether you are a distinguished athlete, athletic trainer, an extreme adventurer, sports fanatic or weekend warrior, you "knead" a massage that is specifically designed for YOU ... Direct to YOU!
Miguel Burrola is an esteemed California Certified Holistic Health Practitioner. A scholar of massage and spiritual healing, he maintains great respect for the ancient artistry of body work. A perpetual student of massage, anatomy and the human spirit, he received his HHP degree from Healing Hands School of Holistic Health in Laguna Hills, CA.
Miguel is an innate healer with a passion for "athletic kneads".
He believes that empowering athletes to properly maintain and care for their bodies is vital to enhancing performance and preventing injury.
While he enjoys catering to increased athletic performance, pain alleviation and injury prevention, he is equally devoted to the art of energy medicine and relaxation.
"I am passionate about the positive effects of bodywork and enjoy educating clients about the infinite benefits of massage therapy."
Miguel Burrola, CMT,HHP,CAMTC - Cert# 23780
---
Mobile Yoga Therapy - Yoga therapy, derived from the Yoga tradition of Patanjali and the Ayurvedic system of health care refers to the adaptation and application of Yoga techniques and practices to help individuals facing health challenges at any level manage their condition, reduce symptoms, restore balance, increase vitality, and improve attitude.
American Viniyoga Institute, Gary Kraftsow
Aliza Gerritt personifies yoga. She is passionate about: educating, empowering and inspiring all sentient beings to consciously, confidently and diligently reclaim vibrant health and balanced well-being.
Aliza seamlessly weaves her quest; ancient teachings, innate wisdom, intuition, metaphysics, mysticism, sacred and universal truth into an eclectic tapestry of yoga as a lifestyle.
Her free spirit ignites and inspires as she intuitively guides individuals on a unique journey inward, acquainting, accentuating and aligning; mind, body and spirit.
Each and every yoga therapy session is customized to embrace, elevate and empower individual(s) and their integral needs.
"You cannot do yoga. Yoga is your natural state. What you can do are yoga exercises, which may reveal to you where you are resisting your natural state."
Sharon Gannon
Miguel Burrola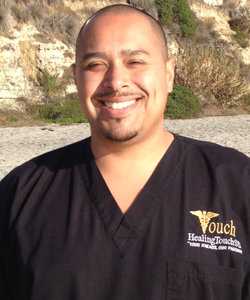 Aliza Gerritt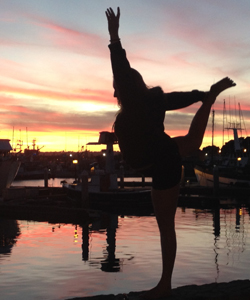 Contact
}
Call or e-mail us to schedule your Custom Mobile Integrative Healing Therapy TODAY!
Serving North County Inland and Coastal San Diego County
*Additional Travel Fee May Apply - Call for Appointments Scheduled Outside Standard Service Area
Miguel Burrola, Owner
Certified Massage Therapist, CMT
Certified Nutritional Therapist, CNT
Holistic Health Practitioner, HHP
CAMTC Cert#23780
Aliza Gerritt, Founder
Empowerment Architect| Lifestyle Catalyst
Registered Yoga Therapist, RYT
Certified Nutritional Therapist, CNT
Reiki Master, MA